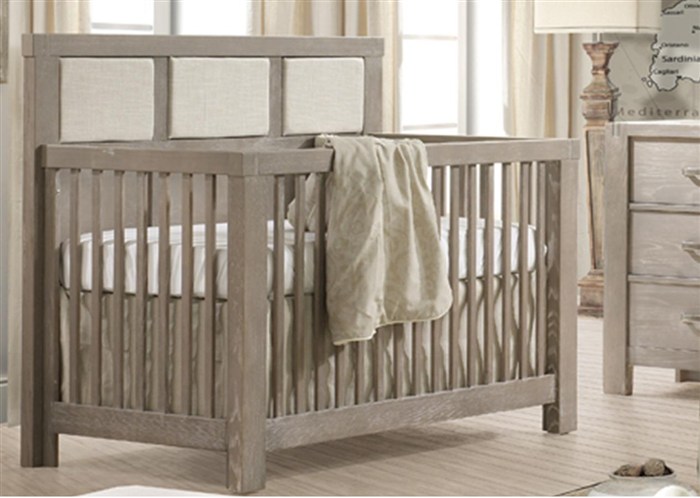 We carry Toronto's Best Canadian Crib Manufacturers. Natart, Nest, Tulip and Dutailier offer the Highest quality Canadian Cribs and Canadian matching Nursery Furniture. Great Canadian Quality, All at Guaranteed Best Prices.
KIDS also offers Legacy Classic Cribs which meet all Canadian and US mandatory and voluntary Safety Standards.
Cribs and matching nursery furniture come in a vast rainbow of colours and stains. Styles range from modern to traditional; rustic to streamlined.
With our huge selection of Cribs; make KIDS your choice for Quality, Service and Crib Safety.
Below is a Sample of some of the Cribs that we carry.  Many of the sample pictures are available in multiple colours and all have matching furniture pieces.  Please visit us to discuss more Crib options that may suit your exact needs.
Does KIDS really have the Best Pricing in the GTA for Canadian Crib Sets?
YES. There are only a few truely Canadian Crib Manufacturers. KIDS offers Dutailier, Tulip, Nest and Natart.
Ask about our great Crib Promotions. Ask us for details.
Does KIDS have a large selection of crib styles and matching items?
Take a look above at the images of our crib styles. Multiple colours and matching items like dressers are available. Although we can not show every item in our store, KIDS displays product samples so you can touch and feel the quality for yourself.
Why does KIDS prefer Canadian Manufacturers?
Canadian manufacturers conform to BOTH the mandatory and Voluntary Canadian and US standards for safety determined by independent lab testing.  Finishes are strictly controlled for Lead and Pthalate levels, plus rigorous structural testing and entanglement testing; all far above the mandatory safety levels that may be present in import cribs.
Do All Canadian companies make all the cribs in Canada?
NO, NO, NO! Do not be fooled.  Cribs offered by KIDS are actually made right here in Canada.  That means that they are cut here from either Canadian, US, or Russian hardwood; they are assembled here, sprayed here and safety inspected right here in Canada.  However, many other retailers offer manufacturers that may be based in Canada and the US, but ACTUALLY import the products from offshore.
Does KIDS offer any Offshore Cribs?
Yes, KIDS offers Legacy Classic Crib Products as well.  These highest quality cribs are produced offshore, but meet all Canadian and US mandatory and voluntary safety standards.
Are Canadian products more expensive?
KIDS offers a Crib Bonus to help offset the extra cost of the Canadian products.  It is up to you to decide if the price difference is worth the increase in quality and potential safety.
Hours of Operation:
Monday: Closed
Tuesday: 10:00 to 6:00
Wednesday: 10:00 to 6:00
Thursday: Pre-booked Home Consultations
Friday: 10:00 to 6:00
Saturday: 10:00 to 5:00
Sunday: 12:00 to 5:00
Where to Find Us:
201 Millway Ave, Unit #1
Concord, ON  L4K 5K8