THANK YOU FOR 20 WONDERFUL YEARS. WE ARE NOW RETIRED AND CLOSED TO THE PUBLIC.
To all of our loyal customers,
It is with mixed emotions that we announce our retirement from the furniture industry and the closing of KIDS Interior Design Store.  We began in this industry over 20 years ago with the intention of being in the industry for a very short time.  As often happens in life, we blinked and 20 years have gone by.
It has been a great joy to service the community and provide families with the tools to make their house a home for two decades. You, our customers, have made these past 20 years so amazing. As you continued to return as families grew, all of us at KIDS took great pleasure in helping you choose the perfect furniture to fit your needs.
We want to thank each and every one of you who bought from us, recommended us to your friends and family, came back for furniture for your second and third children, grandchildren, and more! Over the years, all of our staff have been proud to assist you, and it is because of you that this job and community have felt like a family.
Over the next few weeks, KIDS will be winding down our operations and clearing out all of the inventory and floor samples that we have on hand.  It is very important to us that we continue to service each and every client to the absolute best of our ability.  For this reason, we will be ensuring that every order possible is delivered to clients prior to our shutdown and with the same excellent service that we have become known for.
We want to thank you all again for the efforts that you have extended to our success over the years. If you have any questions please give us a call.
Sincerely,
The KIDS Team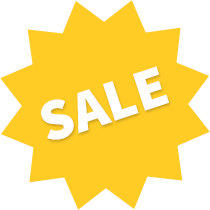 K.I.D.S. Interior Design Store
Here at KIDS, we work every day to ensure you have an amazing, zero-pressure shopping experience. Our hand-picked selection of children's and nursery furniture is focused on products that are Made in Canada. We work with brands that we truly believe in to bring you the best in quality and style. We believe that shopping for furniture should be fun and stress-free, so call or visit us today to experience the Best Customer Service in Toronto!
Reviews
Did you know that we've won the HomeStars "Best Of" Award? Multiple times! Not to brag, but that's kind of a big deal. Get to know us a bit better, and check out the independent reviews to hear what our customers have to say. These reviews are 100% unedited realness, so you'll know exactly how awesome we are!
Come On In
We are located two stoplights North of Hwy #7, on the North-West corner of Jane Street and Portage Parkway. We are in a low rise red building; look for us on the Jane Street facing side.
201 Millway Ave. Unit #1
Concord ON, L4K 5K8
KIDS Interior Design Store
201 Millway Ave. Unit #1
Concord ON, L4K 5K8