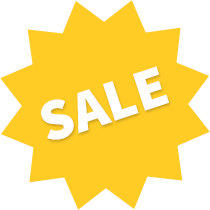 K.I.D.S. Interior Design Store
Here at KIDS, we work every day to ensure you have an amazing, zero-pressure shopping experience. Our hand-picked selection of children's and nursery furniture is focused on products that are Made in Canada. We work with brands that we truly believe in to bring you the best in quality and style. We believe that shopping for furniture should be fun and stress-free, so call or visit us today to experience the Best Customer Service in Toronto!
Reviews
Did you know that we've won the HomeStars "Best Of" Award? Multiple times! Not to brag, but that's kind of a big deal. Get to know us a bit better, and check out the independent reviews to hear what our customers have to say. These reviews are 100% unedited realness, so you'll know exactly how awesome we are!
Come On In
We are located two stoplights North of Hwy #7, on the North-West corner of Jane Street and Portage Parkway. We are in a low rise red building; look for us on the Jane Street facing side.
201 Millway Ave. Unit #1
Concord ON, L4K 5K8
KIDS Interior Design Store
201 Millway Ave. Unit #1
Concord ON, L4K 5K8